In Bangladesh a substantial percentage of women, after their husband's demise, been denied, deprived or evicted from her husband's property and in the end she lost her possession and rights upon such property. Most of the times this heinous eviction or denial comes from her in laws, relatives or sometimes, surprisingly, by her own children. But the right(s) of a Muslim widow is clearly decided in Bangladeshi law. If such widow is deprived from her rights, she must consult a lawyer in Bangladesh and get legal help. Here the Women's Property Rights in Bangladesh will be addressed and discussed briefly to enlighten us.
Rights of Property and Residence
A widow, under no circumstances, can be removed forcefully and illegally from her residence after her husband's departure. She has the rights to reside over the house where she used to live while her husband was alive and her inherited property should be given to her. But she cannot be stopped if she wants to inhabit some other place voluntarily. She will legally have guardianship of her children unless she gets married again. No woman loses her rights of inheritance just because her husband is deceased. In Muslim law wife's inheritance rights is a kind of rights which under no instances or law will be null and void. A widow is entitled to inherit 1/8 portion/fraction of her husband's property if she has child/children but she will inherit ¼ portion if she doesn't have any child. So a widow can go to Court if someone evicts or deprives her from her inherited property or try to illegally possess her property.
A Widow Woman Can Remarry
A Muslim widow, after expiration of Iddat Period i.e. 3 months, can live her life like any other independent women. Whether she will remarry is completely her own choice.
Right to Dower and Maintenance
A widow has the right to claim dower if such dower has been denied in her husband's lifetime. Death of the husband of a widow does not automatically cancel her rights to claim such dower. She is still eligible to recover such dower from her husband's next of kin. If a husband didn't pay the dower, then the widow can claim that dower successfully by filing a civil suit in the Family Court within 3 years of her husband's demise. Furthermore, a widow can inherit her husband's property and enjoy it independently.
Moreover, a widow mother is also legally eligible to get maintenance from her children. If her children deny such maintenance then the widow can go to court and ask for her legitimate claim under Muslim Law.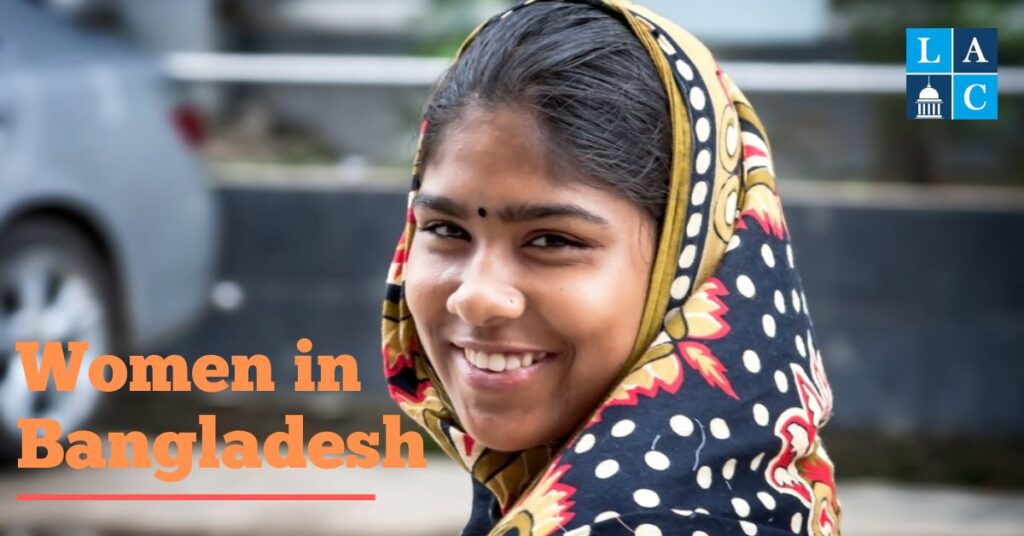 Women Property Rights – By Inheritance
In secular legal system like Bangladesh, cases of marriage, divorce, alimony and property inheritance are determined under personal law. So, Women's Property Rights in Bangladesh depends on personal law. According to Muslim Family Law in Bangladesh, a Muslim woman is entitled to inheritance of buying properties as well as the gifted properties. There are several Acts of Parliament for example, Muslim Family Ordinance 1961, Muslim Family Rules 1961 and Sharia laws in regard to this procedure. Unfortunately in other religion there is no such provision as a Hindu or Buddhist women inherit nothing.
Inheritance in Bangladesh is prejudiced for females as it is based on religion and it requires instantaneous consideration in enacting uniform laws or rules for the laws of inheritance as well as for the laws of marriage, divorce, and guardianship.
A Study on Inheritance Rights of Women in Bangladesh
According to Sharia Law in Bangladesh, a Muslim widow gets only one eighth of her husband's inheritance if he wasn't childless although the husband is entitled to one fourth of the deceased wife's property. Otherwise, the wife inherits a quarter of the husband's estate. The single daughter is entitled to half of the estate of the deceased parent irrespective of gender. Besides, the daughters jointly inherit two-thirds of the estate. Though, the daughter is allowed only half of the estate of than that of her brother(s).
Furthermore, Hindu women are not eligible to inherit property directly. Lone daughter as well as those with sons may inherit property whereas childless widowed daughters or daughters having no son are excluded. Limited rights are being bestowed to Hindu daughters as far as right to enjoy property is concern (i.e. on her death, the property reverts back to the next heir of the person she had inherited the property from). Similar situation occurs for the widows, too. Somewhat amazingly, the Buddhists are also governed by the Hindu Law in Bangladesh.
Historically when the family laws of Bangladesh enacted it was inspired /motivated by the laws of Indian subcontinent created by that time of British ruler. All the family laws created by that time was based on personal law since that time religion was so important in terms of family issues. But that was then, time has changed now.
Conclusion
Bangladesh must introduce most modern, practical, effective and human rights supportive family law. Family laws of Bangladesh badly need a change along with the change in inheritance rights for women in Bangladesh.
The content of this blog is for knowledge or information sharing purpose only and may not be relied on as legal advice. In terms of getting any legal help we always strongly advise to contact a professional lawyer. For professional legal help you can call or contact here.
Written By: Sheikh Saiful Islam Rajib
Advocate